Remember the great astronomer Carl Sagan? He had a famous catch phrase describing the enormity of the universe, talking about "billions and billions" of objects.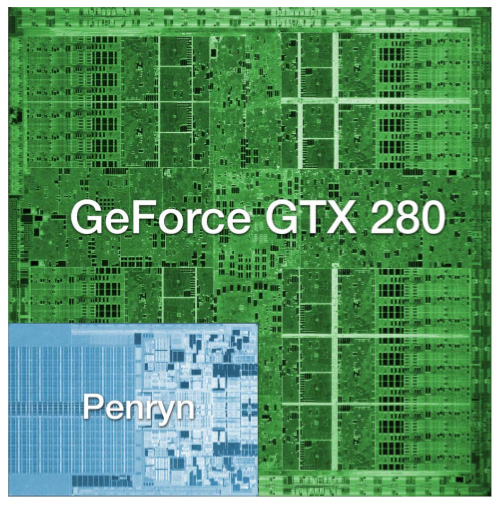 Well, the semiconductor world has our first giga-transitor chip as shown in AnandTech: NVIDIA's 1.4 Billion Transistor GPU: GT200 Arrives as the GeForce GTX 280 & 260. Check out the article's die shot, which compares the GT200 GPU next to an Intel Penryn CPU. What a tour de force! Imagine all the EDA tools that chip must have broken, leaving vendors quaking in their shoes. :-)
In reading up on Carl Sagan,
I was reminded of the petty and very amusing feud between Sagan and Apple Computer.
I learned that "the indefinite and fictitious number

Sagan

has arisen in popular culture to indicate a count greater than 4 billion." Thanks to Moore's Law, we'll see the first "Sagan-chip" before you know it.